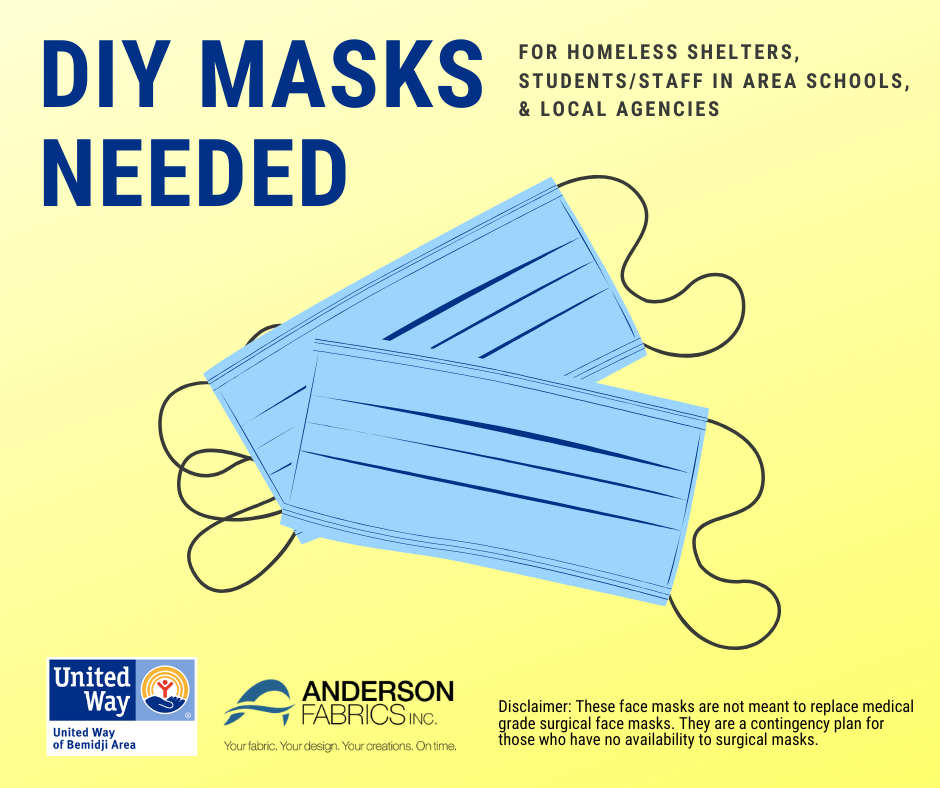 United Way of Bemidji Area is coordinating face mask donations for homeless shelters, the Bemidji School District, and local agencies.  Thanks to an Anderson Fabrics donation, we do have fabric available!  
You may use any pattern you like or use one of the ones listed below.  Multiple patterns are available online and on YouTube.
Pleated Masks:
https://www.nytimes.com/article/how-to-make-face-mask-coronavirus.html
https://www.deaconess.com/How-to-make-a-Face-Mask (adult and child sizes)
https://turbanproject.com/videos
Masks from materials at home
https://happydiyhome.com/diy-face-mask/
Notes: 100% cotton fabric is requested; ALL FABRIC MUST BE PRESHRUNK.
Completed masks can be dropped off to the United Way office at 716 Paul Bunyan Dr NW between 11am-4pm Monday through Friday. Please call 218-444-8929 in advance to arrange drop off.