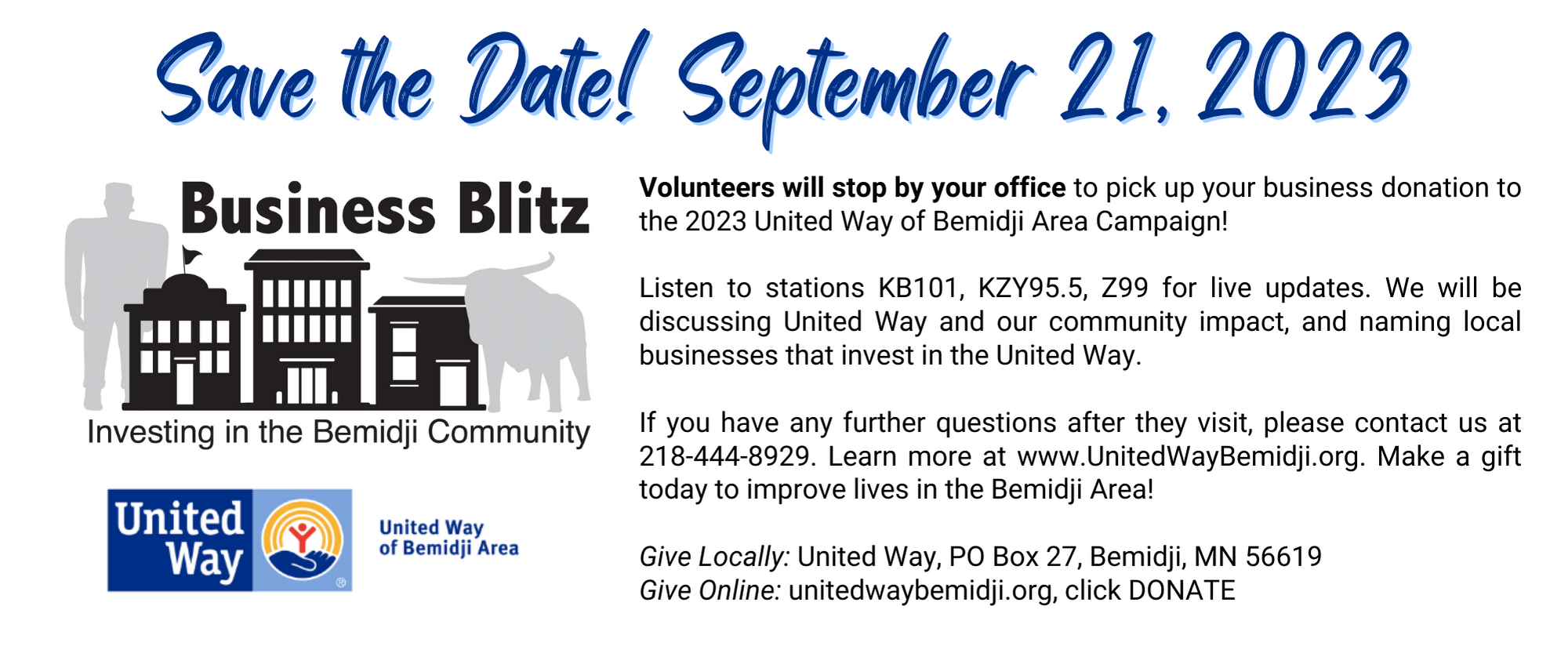 United Way of Bemidji Area's annual Business & Commercial Radio Blitz takes place annually after the Campaign Kick-Off. 
Tune in to Paul Bunyan Broadcasting's radio stations, KB101, KZY95.5, Z99, KBUN and WQXJ to hear "live" blitz updates. 
We will discuss the United Way and its impact in the Bemidji Area as well as announce names of local businesses who have invested in the United Way. If you didn't know, 99% of your donation to United Way stays here in Bemidji, helping a variety of non-profit organizations build a stronger community! To be included, please pledge or make your donation to the United Way.
Volunteers from United Way Partner Agencies will be out in the community personally visiting businesses. If they stop by your business, please welcome them in and ask how you can contribute to help create a better life for everyone living in our community. 
We look forward to partnering with you and appreciate your willingness to invest in helping us improve lives.