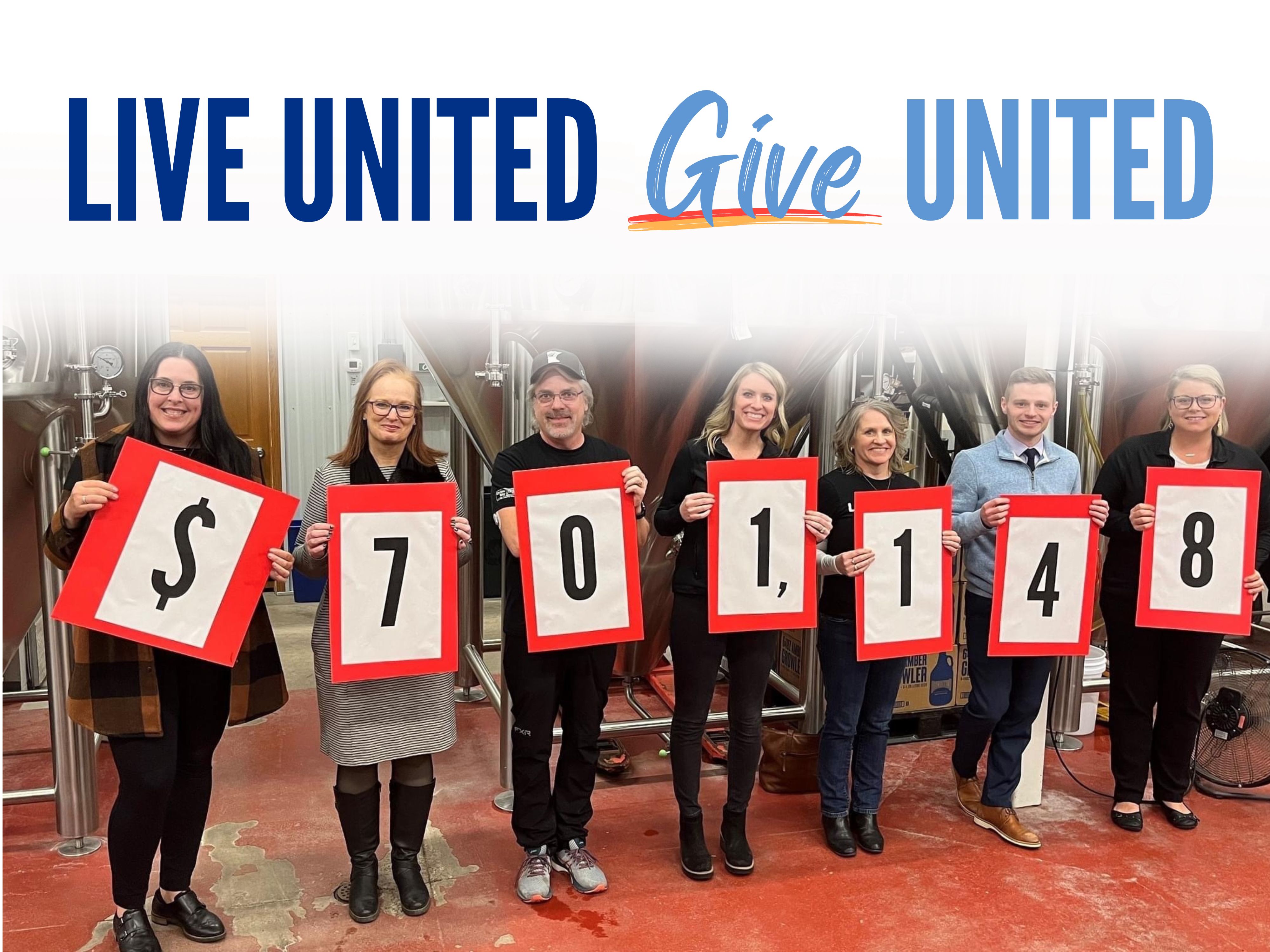 United Way of Bemidji Area revealed their 2022 Campaign for the Community total during their week-long Spread the Love event sponsored by Bemidji Brewing. With a goal of $675,000, United Way surpassed this amount with a grand total of $701,148! Doug & Lisa Jones, Campaign Co-Chairs, along with Campaign Cabinet chairs, David Balmer (Business and Commercial Division) and Robynn Halstad (Residential Division) were a tremendous help in exceeding the goal.
The United Way recognizes these businesses who received the following awards.
EMPLOYEE PARTICIPATION AWARDS Awarded to internal campaigns with an increase in employee participation rate.
Bronze – 50% Employee Participation
Deerwood Bank
Evergreen Youth and Family Services
First National Bank Bemidji Karvakko
Gold – 70% Employee Participation and an increase of 9%
Northwoods Caregivers
RiverWood Bank
PRESIDENT'S AWARDS PRESIDENT'S AWARDS – CONTRIBUTIONS OF $1,000 TO $4,999
Beltrami Electric
Bemidji Brewing Company
Bob Lowth Ford
Construction Engineers
Deerwood Bank
Dondelinger GM
Elliott Accounting
Fisher Paint & Paper
Jake Bluhm-State Farm Insurance Agency
Ken K Thompson
Knife River
Lakes Concrete Plus
Paul Bunyan Communications
PotlatchDeltic
Security Bank USA
Tall Pines Family Dentistry
True North Health Care
Wagner Plumbing & Heating
Walmart
PRESIDENT'S PLUS AWARDS – CONTRIBUTIONS OF $5,000-$9,999
RiverWood Bank
PRESIDENT'S PLUS PLUS AWARDS – CONTRIBUTIONS OVER $10,000
First National Bank Bemidji
Northwoods Lumber Co
Sanford Health
The United Way would like to thank all their personal and business supporters for Living United and making the 2022 Campaign a success!