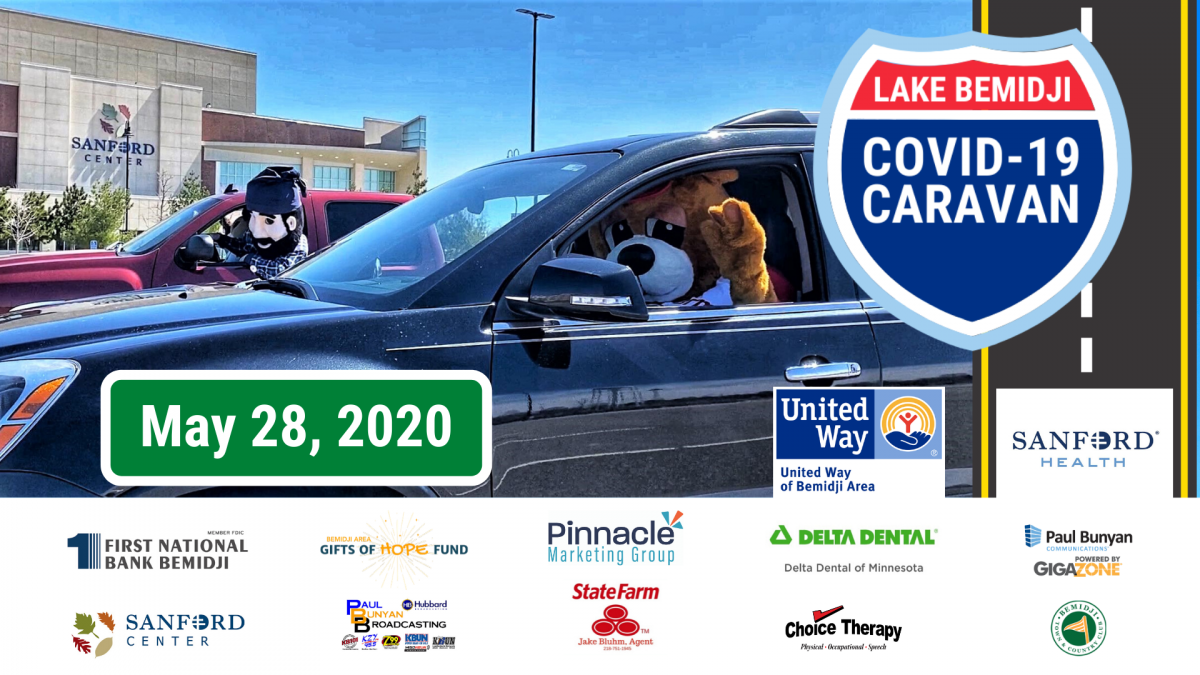 AGENDA:
5:00pm – Event starts at the Sanford Center parking lot.  Please stay in your car.
5:05pm – Welcome from Jake and Melissa Bluhm (2020 United Way Campaign Chairs) & Kev Jackson on KZY 95.5.
5:15pm – Caravan around Lake Bemidji while listening to KZY 95.5 (follow the map). Complete activity sheets with your car, making sure to take special note of the super-secret code words you hear on the radio.
5:45-6:00pm – Pick up and enjoy your meal from Bar 209 in the Sanford Center parking lot, if you pre-ordered dinner. Show your completed super-secret code words on the BINGO page to receive a Dairy Queen Treatzza Pizza.